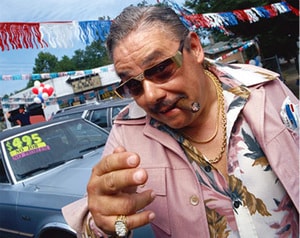 This is part 3 of a 7 part series entitled 7 Website Best Practices for Title Agents.
Yesterday I told you how
any title agent can and should become the go-to resource
for their customers and prospects. Today I'm going to tell you about trust. It is no surprise that people do business with people they like.  This is especially true in the title business.  The industry is built on relationships. But how do you get a new Realtor or a lender prospect to do business with you when they don't know you from Adam? How do you build trust in just a few seconds when a prospect visits your website for the first time? Testimonials with names and faces are your best bet.  Let others that already trust you do your marketing for you. Subconsciously your prospect will look to see if he or she knows one of your customers and if not they'll try to identify one like themselves – whether young female Realtor, or older experienced man. The best things about this approach are that first it is super easy to do and most title companies don't do this; which gives you an edge over your competition. Just call your top 5 or 10 customers and ask them if you can feature them on your website. Then with every closing you do, ask the consumer and Realtor for feedback about the experience. That's it until tomorrow when we'll cover how to convert those visitors to leads that you can contact down the road, even if they are not ready to do business with you yet.
Photo by maxoz

TitleTap provides turn-key websites and marketing tools like Video, Social Media Management, and Email Marketing for Title Agents and Real Estate Attorneys. Get more great marketing tips like this specifically relevant to Real Estate, Title Insurance, Mortgage Lending, and Law by subscribing or visiting our blog above.