Tampa, FL, September 14th, 2022 – TitleTap, a nationwide leader in online marketing for Title Agents and Attorneys was honored on Friday, September 9th, 2022 with the Fast 56 award from The University of South Florida Alumni Association.  This award is given to the top 56 fastest-growing businesses led by USF alumni.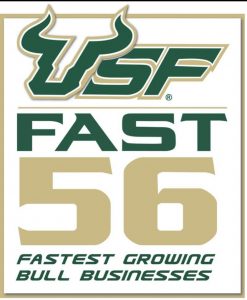 Dean Collura, CEO, stated, "It is an incredible honor and one that is a testament to the relentless commitment, hard work and shared passion for helping others that each TitleTap Team member leads with day in and day out.  Eliot and I are very fortunate to be surrounded by such a talented group of driven individuals." 
"This was very meaningful because TitleTap actually started as a result of Dean and I meeting at USF during graduate school. Without our graduate school experience, the opportunity to create what TitleTap is today would have never happened. We thank USF for the honor," added Eliot Dill, COO. 
Collura concludes, "We are fortunate to call many of our customers and industry colleagues friends, so I want to take a moment to thank you all for your continued support in TitleTap's journey."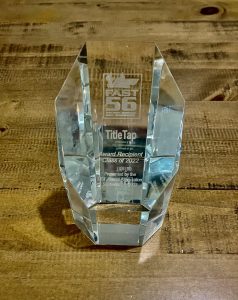 "To our families, friends, and mentors who have been our bedrock with encouragement and guidance through the years, thank you.
"The future is bright and we are excited to continue adding value and helping our customers level up their marketing success!"
Learn more about USF's Fast 56 winners go here by visiting https://www.usf.edu/business/news/2022/09-14-fast-56-awards.aspx
Latest posts by eliot dill
(see all)