Attorneys frequently ask us for examples other attorney websites we've built.
So this year we decided to highlight 7 of our most popular website designs for attorneys, attorney-owned, or attorney-on-staff title insurance websites.
How results were determined:
Compliments

Mobile-Friendliness

Security

User-Friendliness

Quality of Content

Clear Value Proposition

Accessibility

Tools and Features
Here are the top 8 most shared, complimented or feature-rich attorney websites we've helped with this year:
Weinkle Abergel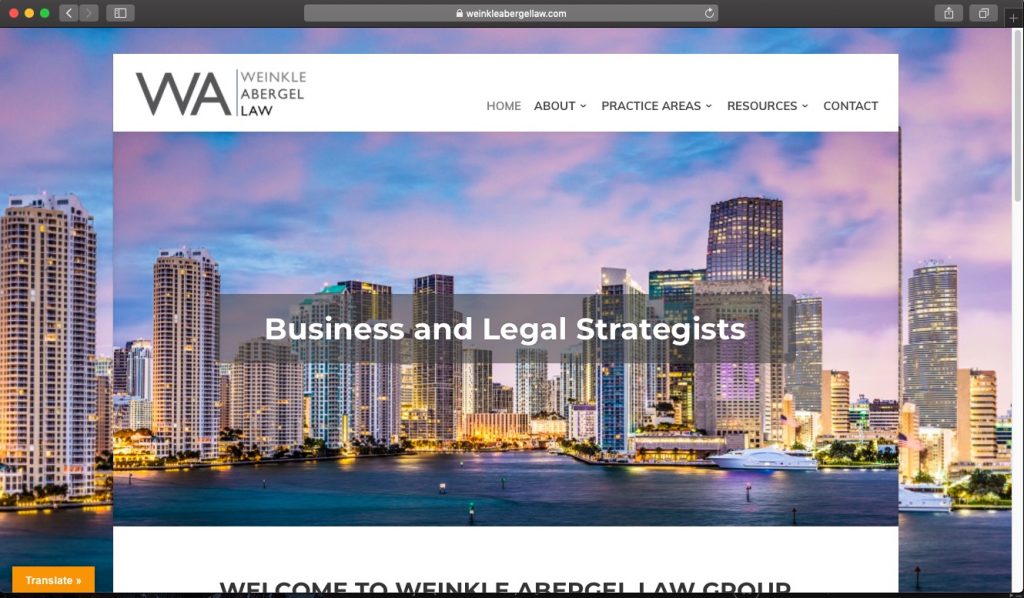 https://weinkleabergellaw.com/
Weinkle Abergel is Law Firm with offices worldwide. As such, having a multilingual website was important to them. TitleTap's language translation module was key for this project; One of the many features that are included with all of our website plans.
Visit their website to enjoy the inviting colors to compliment their professional logo.
Spink, Shrouder & Karns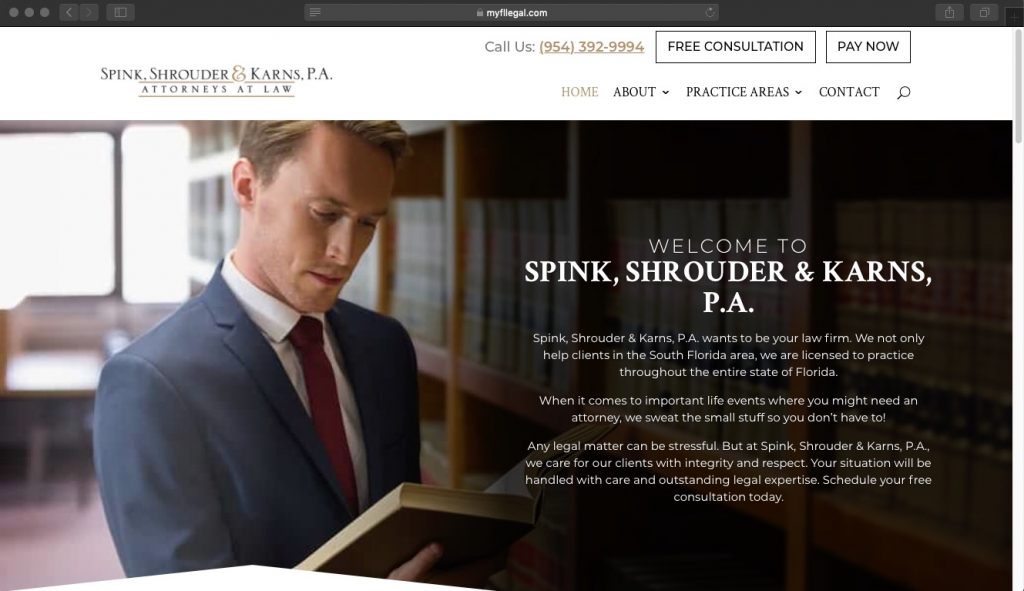 https://myfllegal.com/
This law firm out of Cooper City, Florida wanted to stick with a more traditional web design that both looks as professional as the firm and builds trust with clientele. They wanted clients to be able to pay fast, so we integrated with their online payment service.
To ensure they attract the right kind of business, they were sure to have pages dedicated to their primary practice areas. Looking for content for your website?
Every TitleTap site even comes with starter content for common practice areas, and most of our plans come with a branded blog and video library with answers to common questions you might get about probate, landlord/tenant law, and more.
Worldwide Title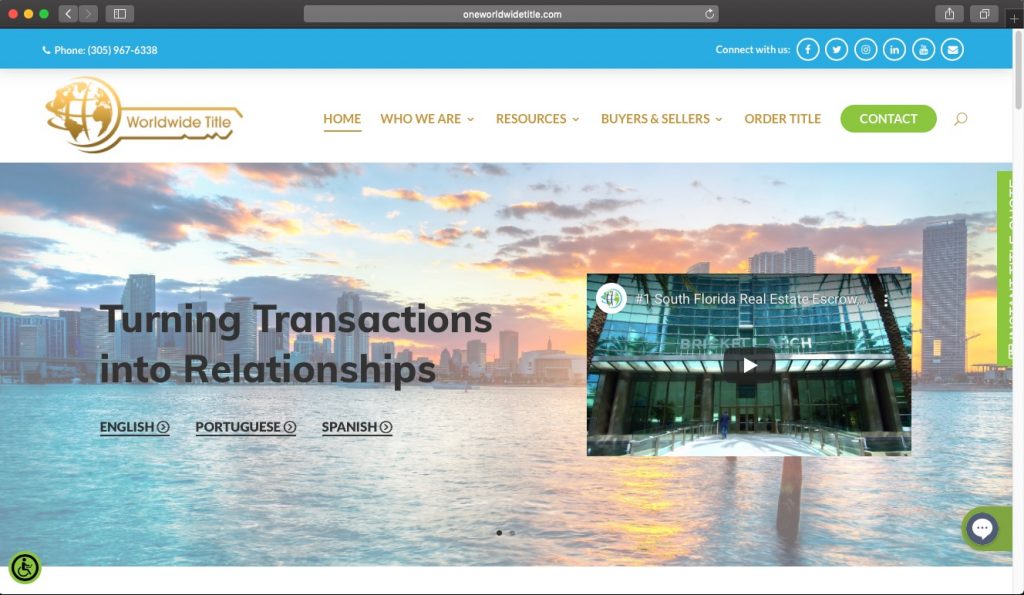 https://oneworldwidetitle.com/
A couple of unique things about this title company is that they have both an attorney and a CPA on staff. This is because they cater to foreign buyers and sellers (FIRPTA) – mostly from Brazil and Latin America.
As such, TitleTap's language translator, located on their homepage, was one of the key benefits of working with TitleTap.
Goodwin Law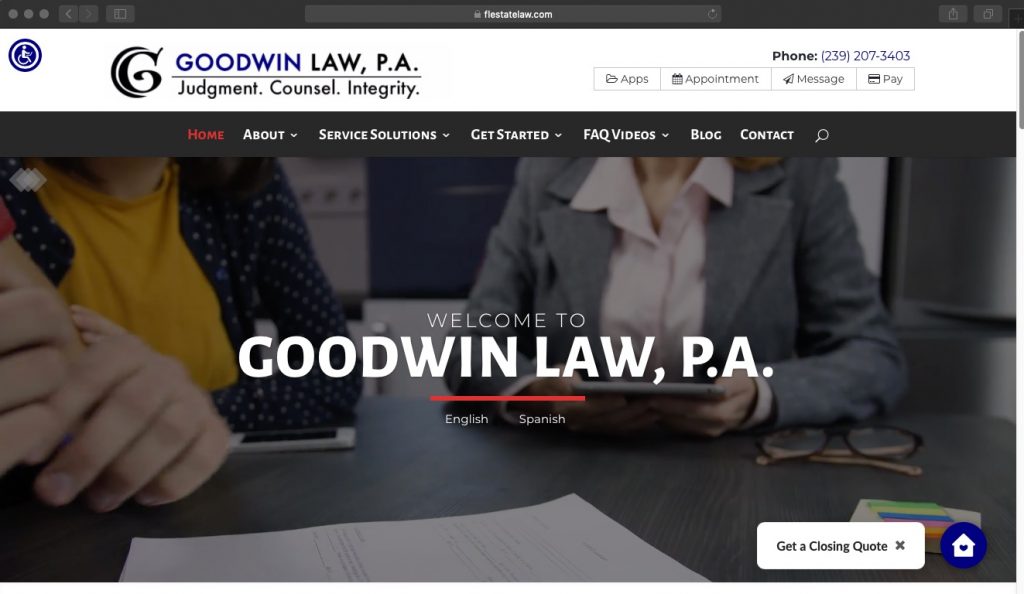 https://flestatelaw.com/
Google loves relevant content on your website. This is because most prospective customers are searching for questions, not your company name.  One great feature on this law firm's website is our branded video library and blog posts that answer common questions that their clients ask for each of the  practice areas.  
Another great addition to this site is the fast access to tools in header such as apps that they use with clients to conduct business, appointment scheduler, and a payment portal.
Cambridge Title Services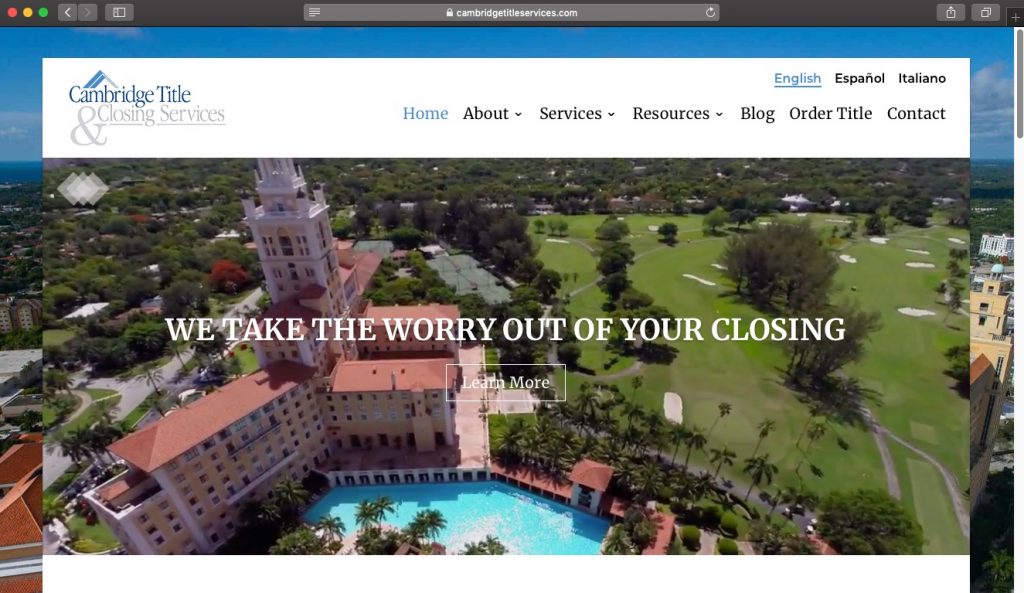 https://cambridgetitleservices.com/
This attorney-owned title company took advantage of TitleTap's customer loyalty program that allows the customer to redesign their website free of charge every three years.
In addition to having a multilingual website, this company also included TitleTap's Content Marketing Library which consists of 100 videos and blog posts that answer common closing questions. This helps their site with organic search engine rankings since many prospects Google questions around the closing process.
Attorneys Key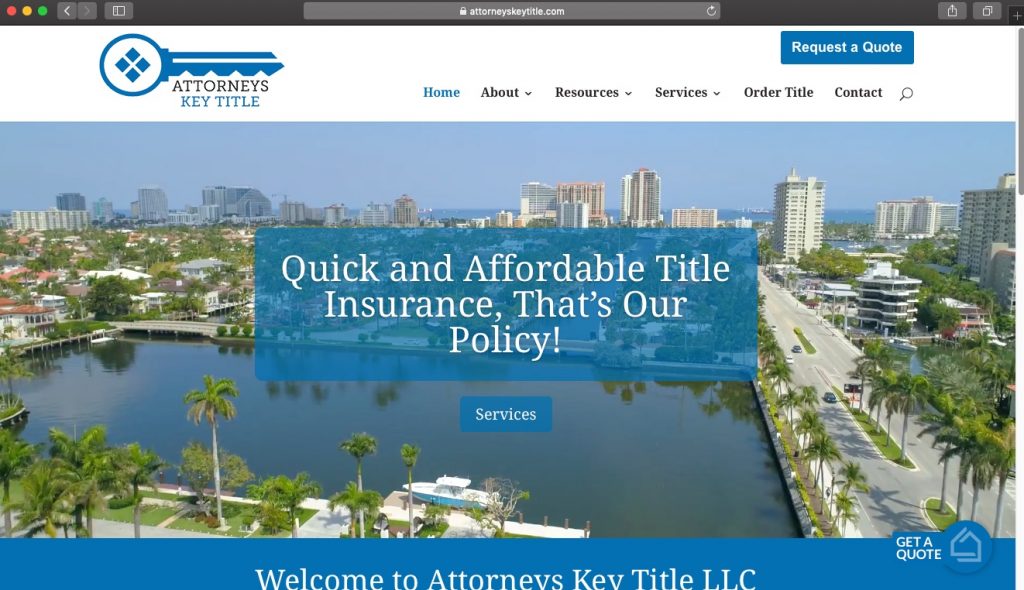 https://attorneyskeytitle.com/
In order to appeal to his market, this attorney-owned title website features a video homepage with an aerial shot over one of the primary neighborhoods he services. 
The video library tab contains 100 topics related to Real Estate, Title and Mortgage that people commonly Google.
Legal Title Services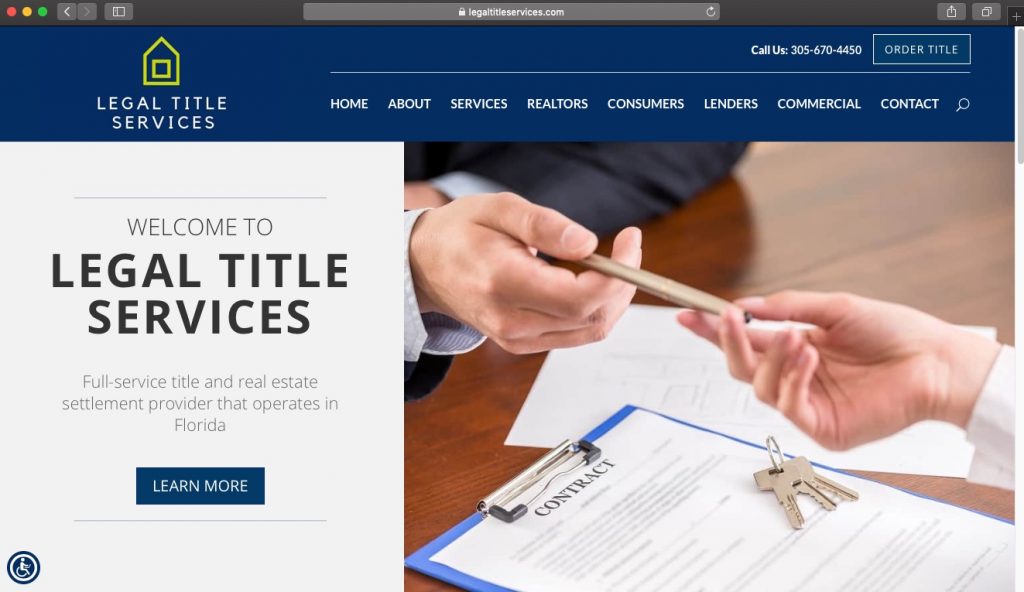 https://legaltitleservices.com/
This attorney-owned Title Company chose a simple and clear design with a split layout to help differentiate themselves between other title companies in the market.
In addition, they chose to include one of TitleTap's newest suggestions – a third party website accessibility widget that helps those with disabilities navigate their website.
There you have it! Those are some of our most popular website designs for attorneys.
Does your website need to redesigned?
Contact us today to learn about the benefits of working with TitleTap.